We make it easy to keep your practice members informed & inspired
A practice NEWSLETTER is the best way to connect with your people?
Are you just too BUSY to do anything about it?
Perhaps you have no idea what to write or include?
Or maybe you just have no idea where to START?
Would you love to have a nurturing newsletter system to touch base 
with your practice members regularly so that you remain in the forefront of their mind?
Do you want your tribe to feel connected with your practice?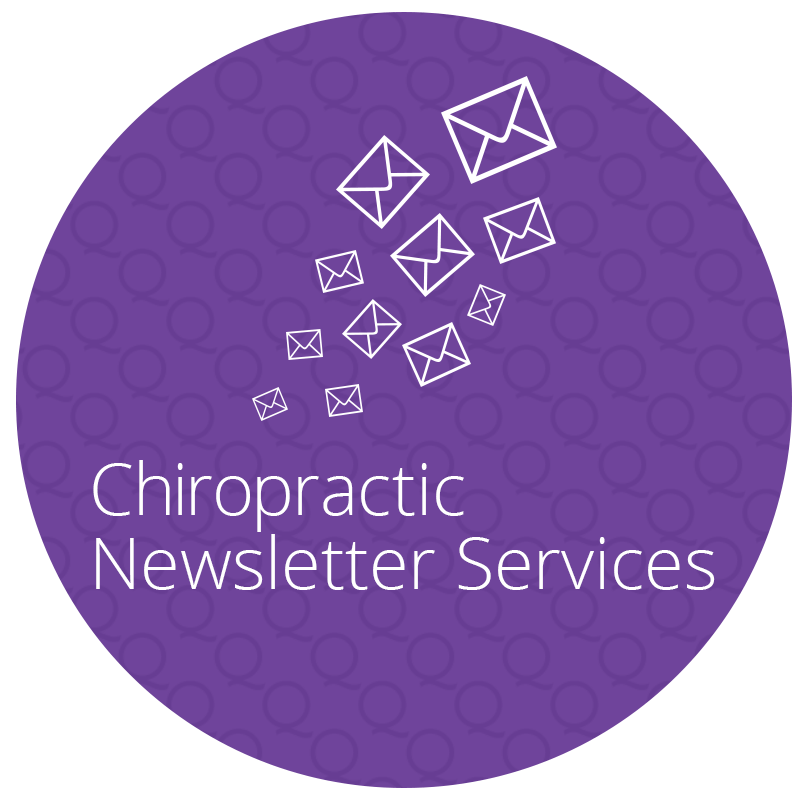 We have been successfully writing chiropractic copy and delivering inspiring print and email newsletter campaigns to our chiropractic clients and coaching audience for many years. We invite you to take advantage of  the Quest

 marketing team and have your newsletters created by experts.
Our NEWSLETTER SERVICE is for you if you…
ARE TIME POOR, AND NEVER SEEM TO BE ORGANISED ENOUGH TO SEND OUT REGULAR NEWSLETTER
UNDERSTAND THE VALUE IN HAVING A NUTURING NEWSLETTER SYSTEM IN PLACE
FEEL OVERWHELMED, DISORGANISED OR STRESSED ABOUT COMMUNICATING WITH YOUR CLIENTS
WORRY ABOUT WHAT YOU CAN AND CAN'T SAY IN YOUR NEWSLETTERS
WOULD LOVE SOMEONE TO TAKE CONTROL AND JUST MAKE IT HAPPEN
WANT TO HAVE ACCESS TO 'SAFE' CONTENT WRITTEN BY CHIROPRACTORS SPECIFICALLY FOR CLIENT NEWSLETTERS
Our newsletter services are based around monthly 'themes'.
We start by creating a 12 month email marketing calendar with you. This is where you choose 12 themes for the year from an incredible selection of over 50 inspiring, funny and wonderful human interest themes.
The themes allow you to target your marketing efforts and focus around that theme for the month, not only in your newsletter, but it provides content for social media, your office collateral and creates a congruent team, bringing your CAs into the conversation.
Our newsletters services will be based around your chosen theme and will include:

One main theme based article and 3 'extra' sections also based around the theme:
A 'what' information or fact section
A 'how to' action points or to do list
A 'what else' summary or bullet point wrap up
PLUS: we encourage you to provide us with content for a 'from the office' section, where you can let your practice members know what's going on with you, updates, events, milestones, photos or anything that is specific to your office for that month to really connect with your practice members, and create a strong tribe.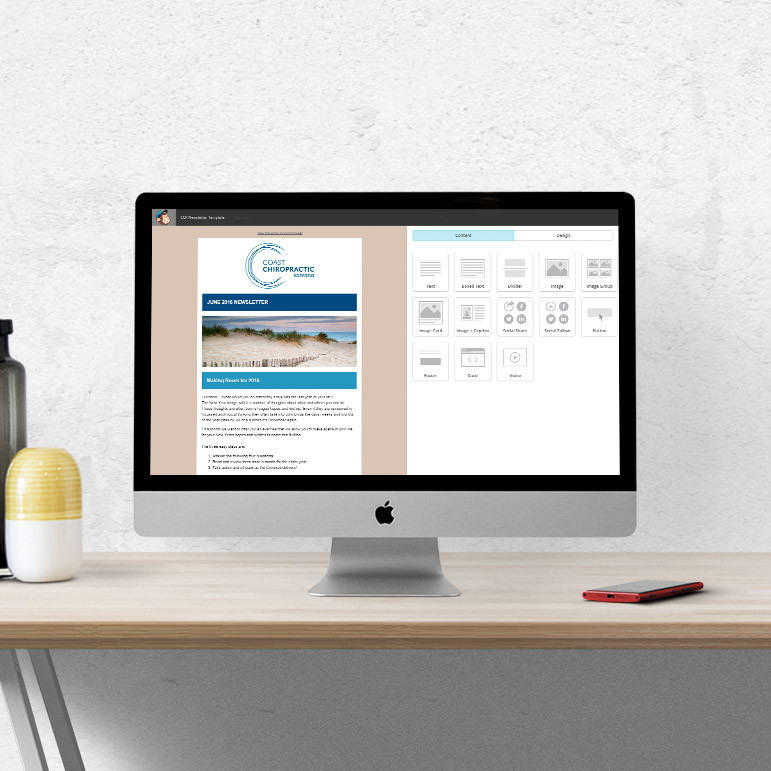 email marketing plan calendar preparation
email system setup, i.e. Mailchimp, aWeber, Convert Kit etc
add sign up form to website
customise sign up form email reponse
set up of newsletter template into email system
training video on how to send & edit emails in mail system
Please Note: Simply printing your email newsletter to distribute in your office will not look professional or sit nicely on one or two pages. If you wish to have a printable version of your newsletter, we recommend you purchase the email & print newsletter option, which means your print newsletter will be professionally setup and formatted specifically for print.
email marketing plan calendar preparation
email system setup, i.e. Mailchimp, aWeber, Convert Kit etc
add sign up form to website
customise sign up form email reponse
set up of newsletter template into email system
set up of print version of newsletter template (in publisher)
training video on how to send & edit emails in mail system
Ongoing Newsletter Production
5 sections to be included in newsletter:
1: a chiropractic article based on your chosen theme for the month
2. a 'what' information or fact section
3. a 'how to' action points or to do list
4. a 'what else' summary or bullet point wrap up
5: a 'from the chiro' section which would include updates, images, specials or behind the scenes information that would be provided by the clinic
create and format a monthly email newsletter
adding graphics to the email newsletter for each section
sending to your client email database once per month
all done using your custom branded email newsletter template created during setup phase
Ongoing Email & Print Service

5 sections to be included in newsletter:
1: a chiropractic article based on your chosen theme for the month
2. a 'what' information or fact section
3. a 'how to' action points or to do list
4. a 'what else' summary or bullet point wrap up
5: a 'from the chiro' section which would include updates, images, specials or behind the scenes information that would be provided by the clinic
create and format a monthly email newsletter
create and format a monthly print newsletter in publisher, to be provided to you in a printable PDF format (printing not included)
adding graphics to the email and print newsletter for each section
all done using your custom branded email and print newsletter templates created during setup phase