Having a professional SOCIAL MEDIA presence is the BEST way
to REACH and ENGAGE with your customers online.
Are you just too BUSY to figure out the whole SOCIAL MEDIA thing?
Maybe you have no idea what to POST on your social media platforms?
Are you lost with how to LEVERAGE Social Media to GROW your business
Or maybe you just have no idea where to START?
Would you love your Social Media platforms to help grow your practice,
connect with your practice members and allow you to showcase your business
?
Do you want someone to take the confusion out of Social Media
and do the grunt work for you?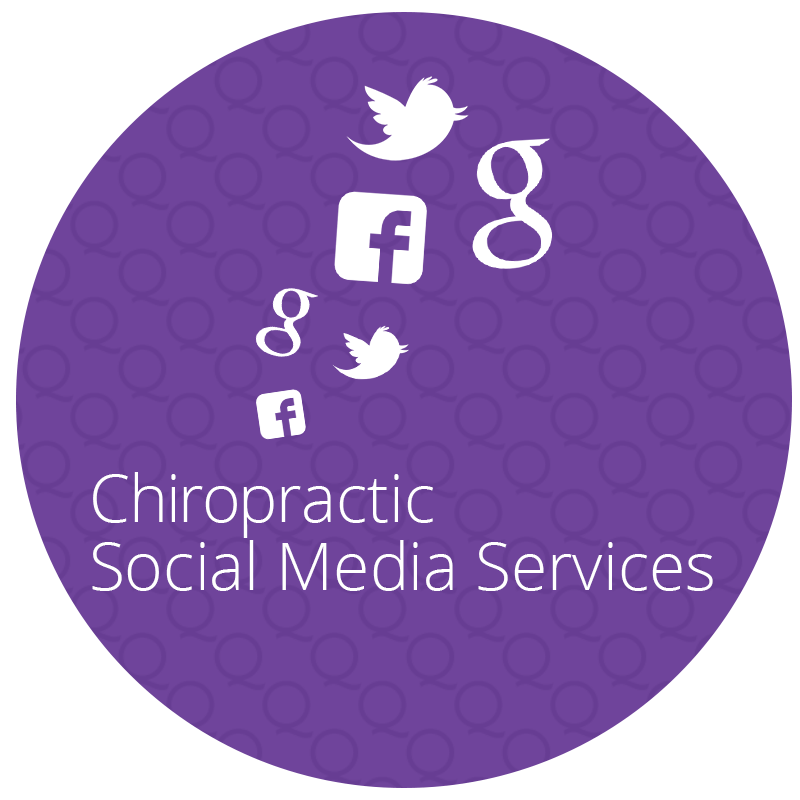 Quest manages dozens of social media profiles and knows what it takes to make YOU stand out from the crowd and SHINE on Social Media. We have a team of social media marketing experts working for us and we are extending our services to YOU.
Our CHIROPRACTIC SOCIAL MEDIA SERVICES are for you if you…
ARE TIME POOR, AND FEEL THERE NEVER SEEMS TO BE ENOUGH HOURS IN THE DAY TO RUN YOUR PRACTICE, LET ALONE MANAGE YOUR SOCIAL MEDIA WELL
UNDERSTAND THE ROLE THAT SOCIAL MEDIA PLAYS IN CREATING BRAND AWARENESS AND LOYALTY
FEEL FRUSTRATED THAT YOUR SOCIAL MEDIA PRESENCE DOES NOT REFLECT YOUR PRACTICE IN THE WAY YOU WANT IT TO
HAVE NO IDEA WHAT TO POST ON SOCIAL MEDIA OR WHAT TOPICS YOU ARE 'ALLOWED' TO TALK ABOUT
WOULD LOVE SOMEONE TO EITHER TEACH YOU HOW TO TAKE CONTROL OF YOUR SOCIAL MEDIA OR TAKE OVER AND DO IT FOR YOU
WANT TO HAVE ACCESS TO SOCIAL MEDIA EXPERTS THAT CAN  MANAGING YOUR SOCIAL MEDIA PROFILES IN AN ENGAGING AND HIGH CONVERTING WAY
We are offering 4 social media services to cater for different situations and outcomes …
Social Media Setup & Optimisation Service
This service is perfect for Chiropractors who already have an existing social media presence, but want to optimise and improve what they have. It covers optimisation, updating and SEO keyword research to take your social media to the next level.
Initial 1 hour consultation to clarify your needs, answer questions and discuss the process
Setup or optimise up to 3 platforms (Choose from LinkedIn, Facebook, G+, Twitter, YouTube, Pinterest or Instagram)
SEO (search engine optimisation) keyword research, provided in a spreadsheet based on 10 keywords and 2 competitors 
Update the 'About' section and other visible areas of the social media profiles to include your SEO keywords
Creation of a Google My Business profile (Google pin on the map) that is optimised for your keywords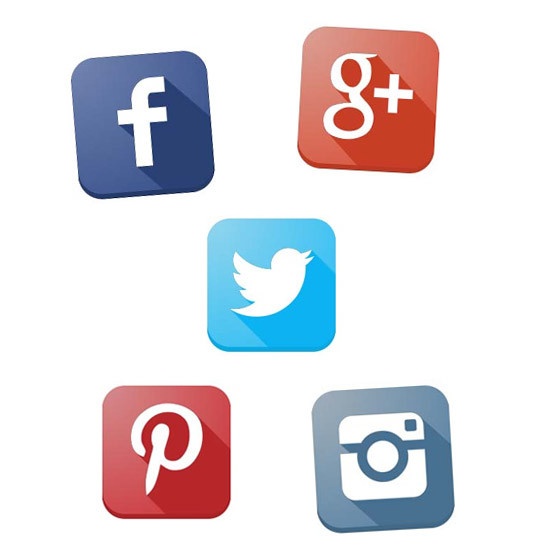 Your Social Media platforms are an important part of your branding, and if they aren't visually appealing or don't express graphically what you stand for, then you are behind the online eight ball. This service will give your social media graphics a new lease on life, with 'on-brand' graphics that match across all your platforms.
Profile Picture design and resized* for up to 3 platforms (Choose from LinkedIn, Facebook, G+, Twitter, YouTube, Pinterest or Instagram)
Social Media banner / background for up to 3 platforms (Choose from LinkedIn, Facebook, G+, Twitter, YouTube, Pinterest or Instagram)
2 styles of Social Media post templates (provided either in photoshop or canva)
*This package includes 2 concepts for 1 platform and 1 round of changes after concept chosen, then resized for other 2 platforms. Any other graphic design work like logo, branding etc would be additional and quoted individually depending on what they require.
Social Media Strategy & Planning
If you have no idea what to post on social media or would like to know what type of content converts best, you need to start with a social media strategy session. This process takes you through a unique brainstorming process which yields a list of awesome relevant topics to share and becomes the basis of your own highly organised Social Media Planner.
1 hour skype social media strategy call to brainstorm topics and content types that could be created
SEO keyword research based on 20 keywords, to provide a spreadsheet of possible keywords to use with blogs and social media posts
30 minute SEO call to explain how to use the SEO Keyword spreadsheet results
Creation of a social media planner and posting strategy
1 hour social media automation and implementation call to explain how to use the planner and automation scheduling tools
Tips on engagement for each platform
Ongoing Social Media Management
If you simply do not have the time or inclination to manage your own social media but completely realise how important it is. Let Quest take care of it for you! We will liaise with you to manage the weekly posting of your visually appealing, interesting, nurturing and high converting content for your social media, so you can concentrate on running your business instead.
1 hour skype social media management call to discuss the process and confirm your requirements and desired outcomes
Fortnightly liaising with the business to discuss the content that will be required from the client and posting schedule
Posting 5 times a week to up to 3 platforms (Choose from LinkedIn, Facebook, G+, Twitter, YouTube, Pinterest or Instagram)
Monthly report with basic analytics statistics
Please note: We recommend that you engage in the Social Media Strategy & Planning process prior to this ongoing management service. This price is based on the client providing content and images ready for social media posting, if you would prefer Quest to write copy and create individual images the cost would be $297 per week.
Sound good?
Talk to us about a multiple package discount
or a tailored solution for you.